I've decided to sell my van as is. Im under time pressure and I need to let her go.
OK the lowdown is, its driving and stopping and starts well from cold. Its quite smoky when cold but the smokiness goes away after the engine warms up. The engine is a 1.6D. Front wheel bearings need to be replaced, but I have them, its only a case of fitting them. Back brake shoes need to be replaced too and I should be able to get them cheap for the prospective buyer. As for the engine, Im sure there's still plenty more miles in it. The gearbox is fine as is the clutch and the suspension is perfect.
Bodywise, she's very solid. The only parts that need attention are the drivers side middle outer sill and both rear wheel arches. Give her a coat of paint afterwards and she'd be spot on. She's absolutely rock solid where it counts. The chassis is immaculate and there isn't a hint of rust.
The interior is nice. Ive done a bit of work there myself, and painted the units grey. They look well and I'll take some pics today. There's a 2 ring cooker with grill, a sink with tap, a 3 way fridge, a leisure battery setup and a 230v socket and zig unit, all working. Theres plenty of good lighting. The hightop is a John Fenton hightop. The only thing I would do if I was keeping it would be to replace the bed with a proper rock and roll bed and sort out the upholstery (new curtains and recover the seat foam - I'll even include the material for doing it). Aside from that its usable as is.
What I've done so far is effectively sort out a couple of small rust specks here and there and coat them with vactan, primer and lowes rust primer to keep the weather away until shes properly painted. I replaced the oil pressure sender and the brake light switch. And then there's the interior work I did.
I'm looking for offers around the €1750 mark for this van. She can be ready to hit the road with a bit of TLC in a couple of weekends so its a nice little project that you can easily have on the road for spring and won't break the bank. Theres still a bit of tax on her!
Here's the pics...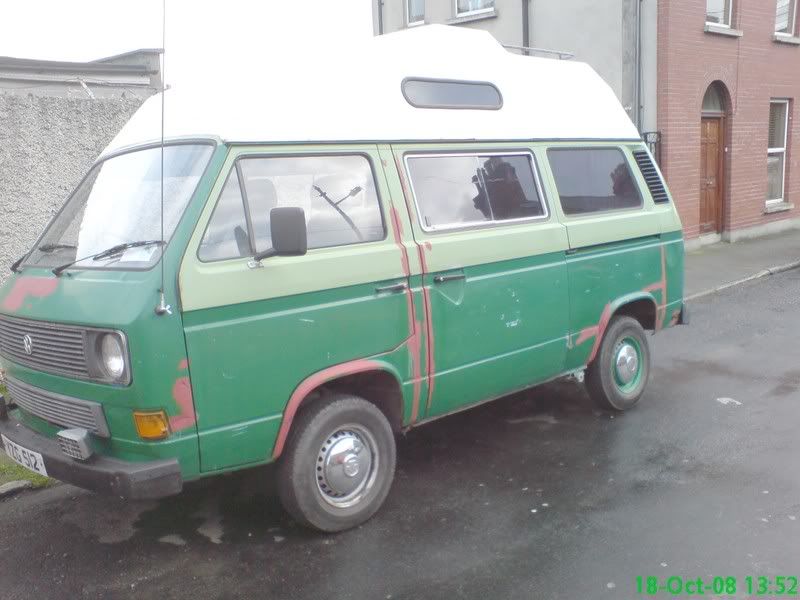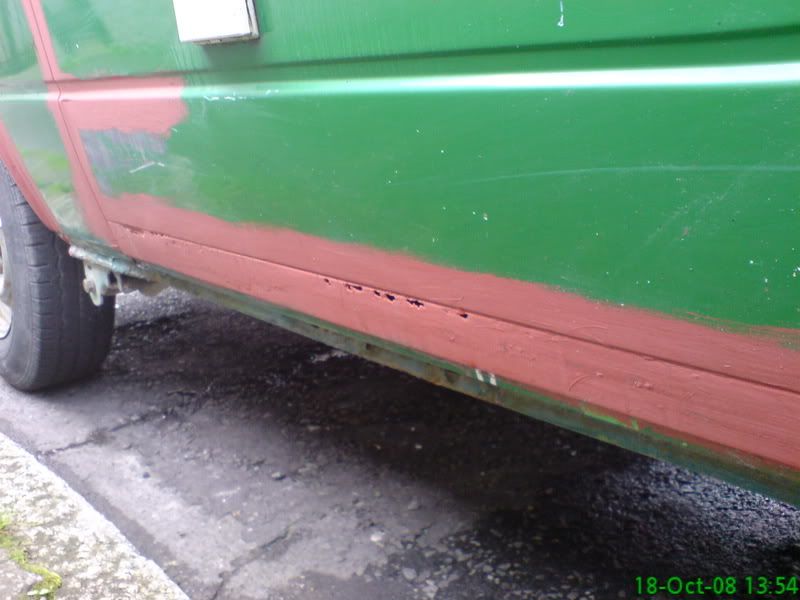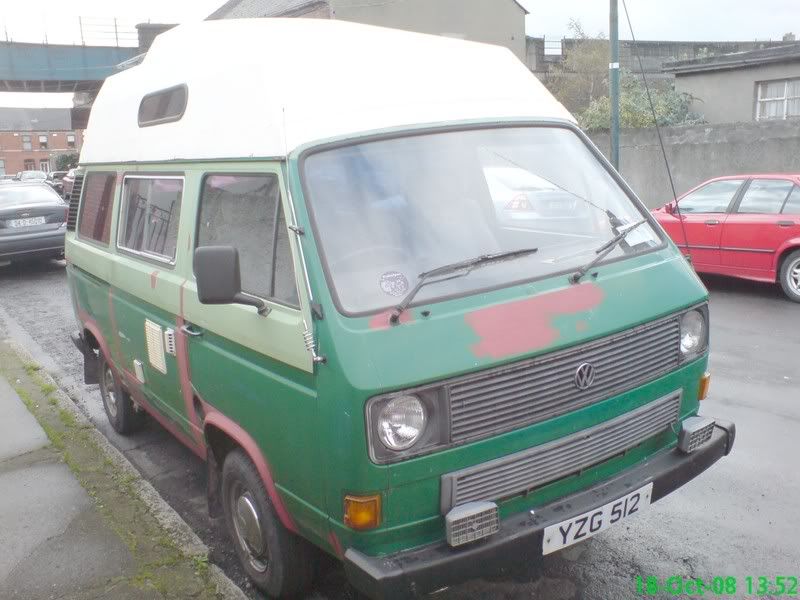 This van can be driven away by the buyer. Make me an offer around the €1750 mark and I'll consider it. Its available to see in Drumcondra. Call me on 087-2919350.
Cheers,
Ross